What is TV Stand?
TV stand is a furniture piece designed to support and hold a television set. It is typically placed in the living room or entertainment area and provides a stable and organized platform for your TV.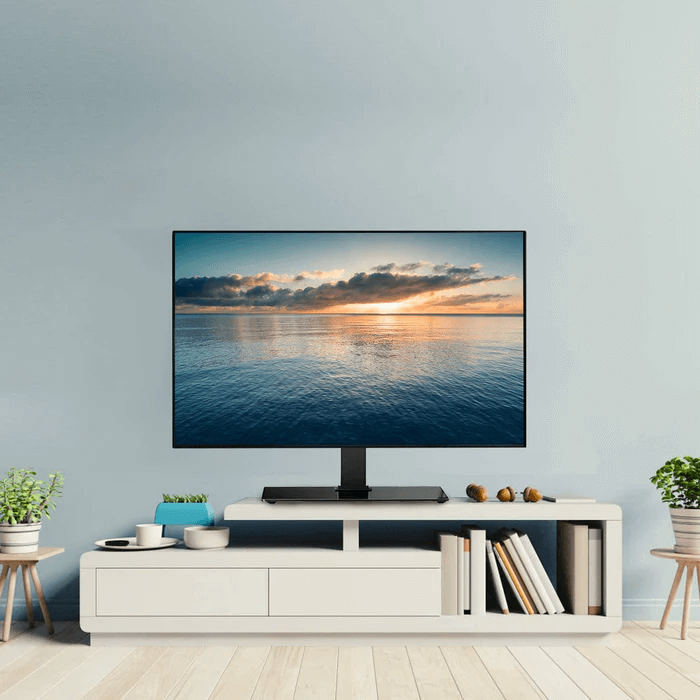 The Advantages of TV Stands
Stability: TV stands are designed to provide a secure and stable base for your television, preventing it from toppling over or getting damaged. They are constructed with sturdy materials such as wood, metal, or a combination of both, ensuring that your TV remains safely in place.

Versatility: TV stands are versatile pieces of furniture that can accommodate TVs of different sizes and weights. They come in various configurations, including low-profile stands, corner stands, and wall-mounted stands. This allows you to choose the option that best suits your space and viewing preferences.

Mobility: Some TV stands are equipped with wheels or casters, enabling easy movement and repositioning of your TV within the room. This feature can be particularly useful when you want to adjust the viewing angle or relocate the TV to a different area.

Overall, a TV stand offers a combination of practicality, organization, style, and protection for your television and entertainment devices. It is an essential piece of furniture that enhances your viewing experience while contributing to the overall aesthetics and functionality of your living space.