What is tilting TV mount?
Tilting TV mount is a device designed to securely hold and position a television on a wall. It allows you to adjust the viewing angle of the TV vertically, usually with a range of tilt angles. This type of mount is particularly useful when you want to mount your TV higher on the wall, such as above a fireplace or at a height that's comfortable for standing viewers.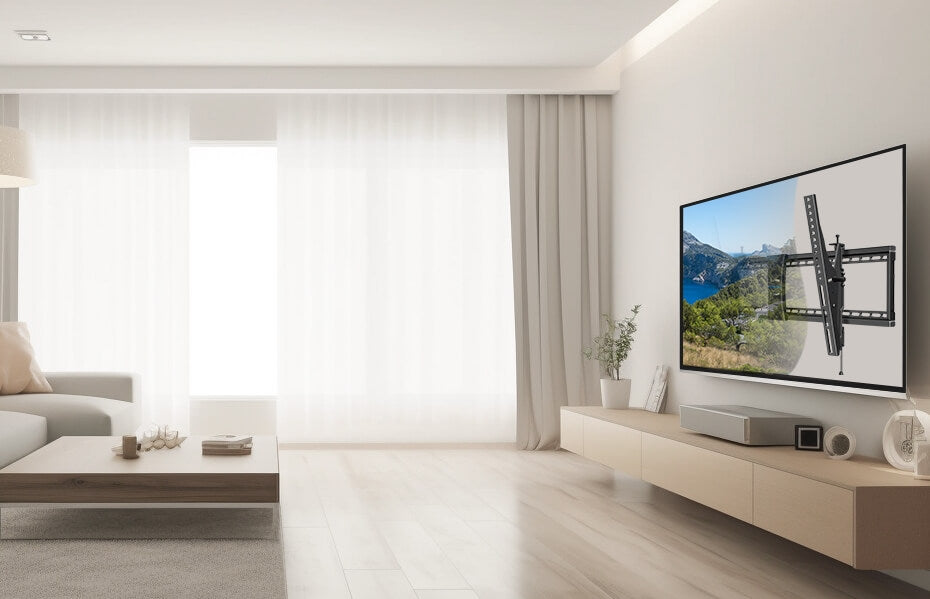 The Advantages of tilting TV Mount
Flexible Viewing Angles: One of the primary advantages of a tilting TV mount is that it allows you to adjust the angle of the TV screen. This feature is particularly useful when you need to mount the TV higher on the wall, such as above a fireplace. By tilting the TV downward, you can maintain a comfortable viewing angle and minimize any neck strain or discomfort.

Glare Reduction: Tilting the TV screen can help reduce glare and reflections from external light sources, such as windows or room lighting. This feature improves the overall viewing experience by enhancing the clarity and visibility of the content displayed on the screen.

Space Saving: Tilting TV mounts can save valuable space, especially in rooms with limited wall or floor space. By mounting the TV on the wall, you eliminate the need for a bulky entertainment center or TV stand, allowing you to utilize the floor space for other purposes or create a more streamlined aesthetic in your room.

Overall, tilting TV mounts provide convenience, versatility, and improved viewing experiences, making them an excellent choice for those looking to optimize their TV setup.